Team Tiger (EYFS)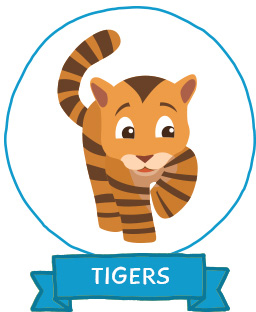 Welcome to Tigers' Class
Dear Parents
The children have returned to school full of enthusiasm for learning about Noah's Ark and enjoying the songs 'Who built the Ark?', 'I Can Sing a Rainbow' and 'The Animals Came in Two, by Two', as well as drawing some great pictures for our new Noah's Ark display.
We have also had a great start to the half term with lots of fun on World Book Day - the costumes were fantastic. Thank you for your donations and providing books to swap.
We are, of course, missing Mrs Darbyshire, but we are very happy to read in an email that she is enjoying her new job. We have had many visitors to the bird table that Mrs Darbyshire bought for us and I would like to take this opportunity to thank all those who have kindly donated seeds and nuts.
Please read our class newsletter to find out more about what we will be learning through our play and exploration.
Thank you
Mrs Beckett