Pancake Cafe 2017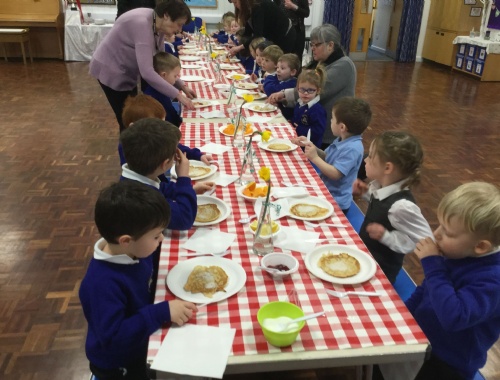 In school we celebrated Pancake Day with our traditional annual 'Pancake Cafe'.
The children from all classes enjoyed sampling freshly-made pancakes with toppings of orange juice, lemon juice, jam or sugar. A real mid-week treat before the beginning of Lent.
View more photos from the afternoon here.