Robinwood Updates Day 2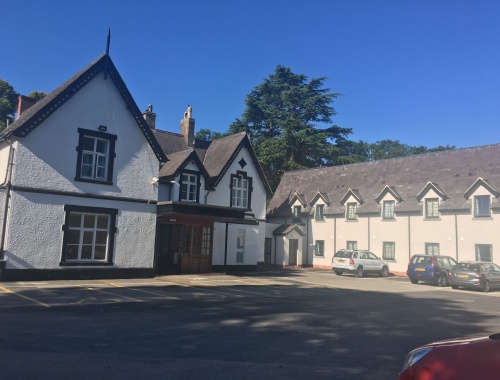 At the end of day two, the children are all still fit and well but were much more tired tonight than last night. The children were all in bed by 9:30pm and all are packed and organised for their final activity and journey home tomorrow. All groups have three more activities left in the morning before lunch and our journey home. I am sure all will have lots of exciting stories and memories to share: we certainly have!
Today's heroes of the day, as nominated by their teams, are:
Spring group: Anujen because she was a brilliant group leader in the Night Line challenge.
Stream group: Mia because she conquered her fears and rode the Giant Swing from the highest point.
Waterfall group: Isabella because she has developed her communication skills brilliantly in one of the challenges today.
However, all children have made wonderful contributions to their groups and developed a range of valuable skills. We have seen a number of children grow in confidence during their stay and others show great empathy when encouraging their friend and we are very proud of everyone's teamwork.
Photos from each team linked below:
Thursday tea time - 6pm
It has been another red-hot day at Robinwood but everyone has had a great time and all challenges have been completed once again (updated photos linked below).
Everyone has just finished eating and we will be beginning evening activities shortly.
Thursday Lunchtime - 12:30pm
The morning activities have gone brilliantly and the children have continued to give 100% in every activity with everyone completing every challenge.
The Robinwood centre staff have commented that our school have shown exemplary behaviour so far and are the best on site! We continue to be very proud of the way that everyone has worked in their teams and supported one another.
Thursday Morning - 9am
We have beautiful blue skies again today! All children are up, dressed, breakfasted and now in their first activity: Spring are raft building, Stream are learning archery and Waterfall are tackling the nightline course.
Further photographs and updates from the day will follow later.