School dinners
School Mealtime Provision
At present, we have a receiving kitchen within school and lunches are provided by ISS. Children can choose from two main courses or three choices from the 'deli bar', i.e. jacket potatoes and cold sandwiches. There is also always a choice of desserts.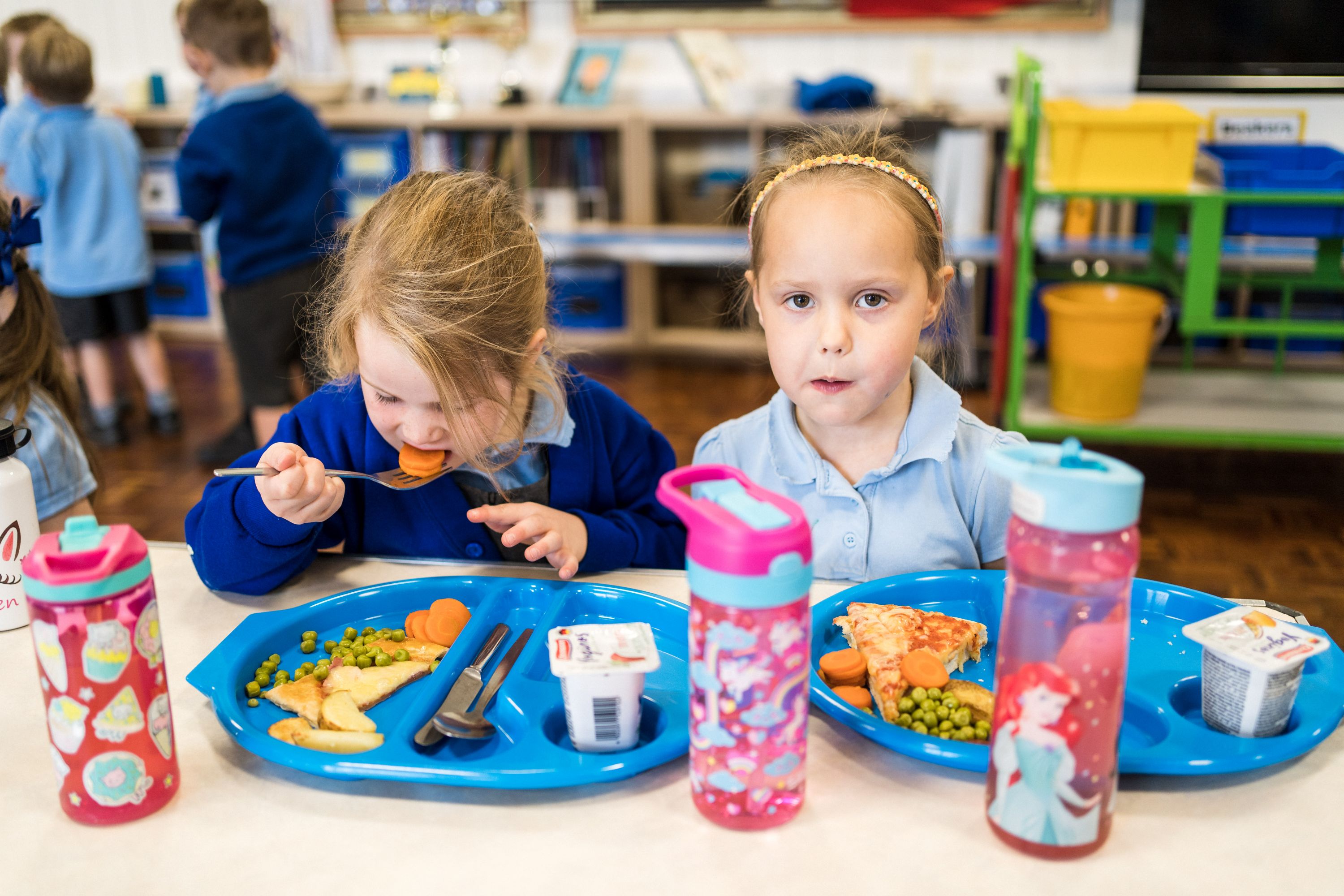 Please visit the 'Feeding Hungry Minds' website for further information.
The cost of a school lunch is £2.19 per day. The children in Reception, Year 1 and Year 2 are entitled to Free School Meals. Junior school pupil meals can either be paid for online or using 'Parentpay' top up cards at participating newsagents.
Alternately, children can bring a packed lunch in a secure box.
All children may bring a drink in for lunchtime (no fizzy drinks or glass bottles please) but water is also provided.