Science
Science at Darrington aims to stimulate a child's curiosity in finding out why things happen in the way they do. It teaches methods of inquiry and investigation to stimulate creative thought. Science changes as human understanding and experience changes. It is an on-going process as our ideas about the world around us are constantly developed and revised. Children learn to ask scientific questions and begin to appreciate the way science will affect their future on a personal, national, and global level.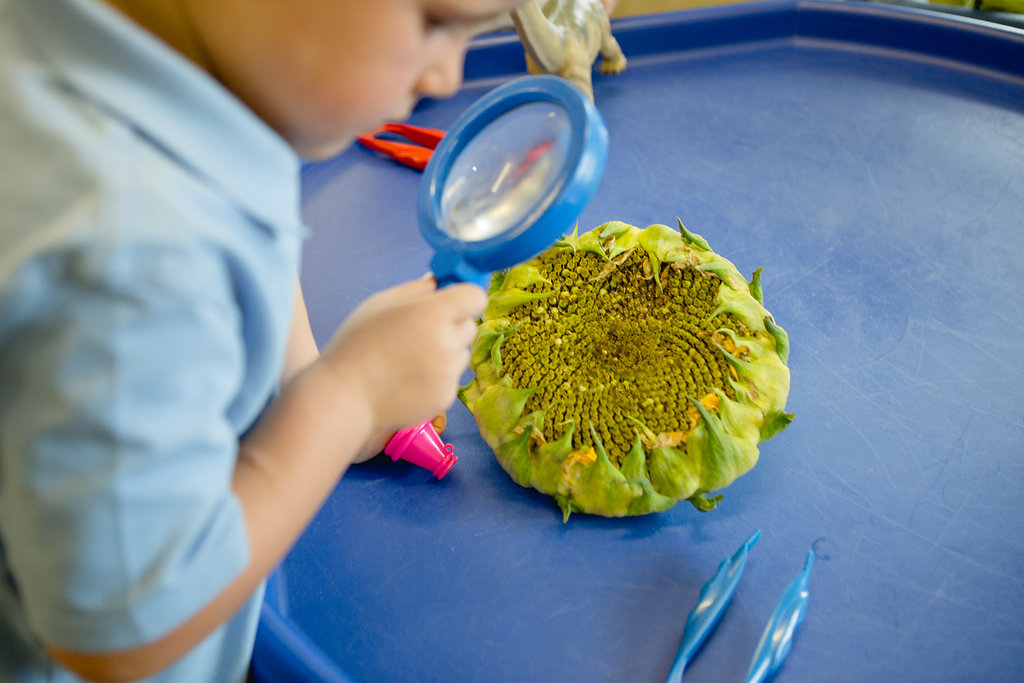 aims
The aims of science are to enable children to:
ask and answer scientific questions;
develop skills which may not be developed to the same degree in other areas of the curriculum.
plan and carry out scientific investigations, using equipment, including computers, correctly;
know and understand the life processes of living things;
know and understand the physical processes of materials, electricity, light, sound and natural forces;
know about the nature of the solar system, including the earth;
evaluate evidence and present their conclusions clearly and accurately.
teaching and learning
We use a variety of teaching and learning styles in science lessons. Our principal aim is to develop children's knowledge, skills, and understanding, as well as a sense of enjoyment in science. Sometimes we do this through whole-class and small group teaching. We encourage the children to ask, as well as answer, scientific questions. They have the opportunity to use a variety of data, such as statistics, graphs, pictures, and photographs. They use ICT in science lessons where it enhances their learning. They take part in role-play and discussions and they present reports to the rest of the class. They engage in a wide variety of problem-solving activities. Wherever possible, we involve the pupils in practical activities as these increase enthusiasm and motivation and provide first-hand experience. Opportunities for developing the range of intelligences are presented to the children and staff teach according to visual, auditory and kinaesthetic learning styles.
We recognise that there are children of widely different scientific abilities in all classes and we ensure that we provide suitable learning opportunities for all children by matching the challenge of the task to the ability of the child. We achieve this in a variety of ways by:
setting common tasks which are open-ended and can have a variety of responses;
setting tasks of increasing difficulty
grouping children by ability in the room and setting differentiated tasks
providing resources of different complexity, matched to the ability of the child.
curriculum planning
The school plans for science in three phases: long-term, medium term and short term. The long term plan maps the scientific topics each year. In some cases we combine the scientific study with work in other subject areas; at other times the children study science as a discrete subject.
Our medium term plans are done on a two year cycle, as we have mixed age classes. This way we ensure complete coverage of the National Curriculum without repeating topics. We have planned the topics in science so that they build upon prior learning. We ensure that there are opportunities for children of all abilities to develop their skills and knowledge each unit and are challenged as they move up through school.
assessment and recording
We assess children's work in science by making informal judgments as we observe them during lessons. On completion of a piece of work, the teacher marks the work in line with the school marking policy and where applicable, the teacher gives advice on the next steps for learning. At the end of the unit if work they make a judgement about the work in relation to the expectations of the unit, recording assessments on Target Tracker. Progress in science is reported to parents at the end of the year.