Team Dolphin  (Y1/2)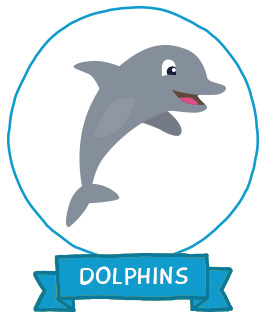 Welcome to Team Dolphin!
Miss Kaiper and Mrs Grindle are proud to work with Team Dolphin. We are always doing lots of exciting things in our classroom, and hope to keep you updated with any new information about our learning, so keep checking back in. We also post lots of photos of our learning on Twitter, so make sure to follow @DCOEPS .
In Team Dolphin, the children worked together to create their own 'Golden Rules' at the start of the year. The children decided that it is important that we are kind to others, we keep learning, always try our best as well as listening carefully and following instructions. We should care about our learning environment and do our best to keep it tidy. We also try hard to respect other people and their opinions, and give praise where it is due.
We also work hard to grow our minds using our learning powers, because we know that we have to challenge our brain to make it stronger. If we are struggling, we know that it is not that we can't do it, we just can't do it YET.
For our latest class newsletter, including curriculum information and important dates, please click here.