Team Dolphin  (Y1/2)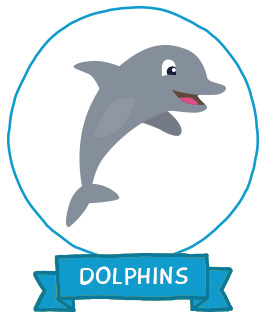 Welcome to Dolphins Class
Welcome to Team Dolphin.
In our class we care about each other and our classroom. We share, take turns and help each other learn. We listen carefully, always try our best, work hard, give each other praise and have fun together.
We enjoy challenges and know that making mistakes helps us to improve and become smarter. We make the right choices and stop when we are asked to. We look after each other and our classroom.
Team Dolphin are doing lots of exciting things in the classroom. We hope to keep you updated with any new information about our learning, so keep checking back in.