Team Meerkat (Y3/4)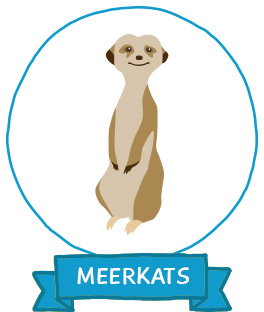 Welcome to Meerkat Class
Welcome to Team Meerkat's Class Page!
Mr Lunn, Mrs Gregson and Mrs Barnes are very much looking forward to the year ahead. Keep checking our page to find out what we've been learning about!
To download our latest newsletter, follow this link.
Autumn Learning
Our topic for this term is 'Rule Britannia'. We will first take a look at our current royal family and the role of Her Majesty Queen Elizabeth. We will then look at how the power has changed over the years since 1066. As part of this we will be looking at case studies of important kings and queens and how the current democratic system works with the monarchy. We will be also visiting London as part of this topic and will be viewing Buckingham Palace and having a tour around the Houses of Parliament.
Please follow the link above for more information in our newsletter and a knowledge organiser with key vocabulary and facts.
In mathematics, we are continuing to use Effective Maths. We will also be introducing Mathsquiz.net to consolidate learning and for homework.
We will focus on the text 'The History of Britain' at the start of this term and will use this text to inform and inspire our writing. We will be writing biographies based on the key kings and queens and information texts linked to our topic.