Team Meerkat (Y3/4)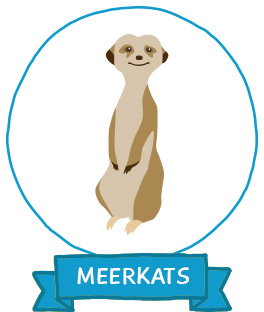 Welcome to Meerkat Class
Welcome to Team Meerkat's Class Page!
Mr Lunn, Mrs Barnes and Mrs Rawnsley are very much looking forward to the year ahead. Keep checking our page to find out what we've been learning about!
To download our latest newsletter, follow this link.
Autumn Learning
Our topic for this term is 'Ancient Egypt'. We will be looking at when the Ancient Egyptians were around and also key parts of this fascinating topic. From papyrus to the giant Pyramids at Giza and everything in between, we will be studying what made the Egyptians one of the most influential civilisations in World history.
In mathematics, the children have been studying place value, column addition and column subtraction. We have been making use of dienes and place value counters, amongst other resources, to demonstrate exchanges (for example if the ones column adds to give a total of 18, we would exchange ten ones for one ten, leaving just 8 ones in the ones column). Home learning tasks are set regularly on Mathletics to support class learning. Home learning tasks are set regularly on Mathletics to support class learning and printed homework is also sent home with the children on a regular basis.
The children will focus on the text 'Charlie and the Chocolate Factory' at the start of this term and will use this text to inform and inspire their writing. We will be writing narratives, non-fiction texts and poems during this half term. We also hope to have lots of fun understanding and making chocolate products... of course that will involve the occasional tasting!
For the second part of the term, we will be looking at 'The Egyptian Cinderella.' This will tie in a lot of the learning about the Ancient Egyptians and provide us with some inspiring writing and art opportunities.