Team Meerkat (Y3/4)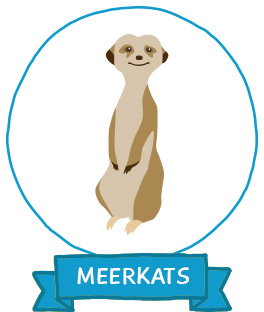 Welcome to Meerkat Class
Welcome to Team Meerkat's Class Page!
Mr Lunn, Mrs Gregson and Mrs Barnes are very much looking forward to the year ahead. Keep checking our page to find out what we've been learning about!
To download our latest newsletter, follow this link.
Autumn Learning
Our topic for this term is 'Rule Britannia'. We will be continuing our research into significant royals, our particular focus being on Queen Victoria. We will be looking at society during her reign and the differences in the class system during this time. We will also be looking at the changes in the roles of children, taking influence from our class novel 'Street Child' by Berlie Doherty. We will use this text to inform and inspire our writing. We will be writing descriptions of Victiorian Britain and our own narrattives based on this book and the ideas we have learnt.
Please follow the link above for more information in our newsletter and a knowledge organiser with key vocabulary and facts.
In mathematics, we are continuing to use Effective Maths. We will also be introducing Mathsquiz.net to consolidate learning and for homework.