Team Meerkat (Y3/4)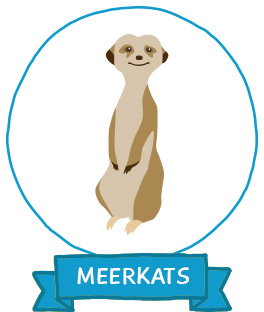 Welcome to Meerkat Class
Welcome to Team Meerkat's Class Page!
Welcome to our Spring Term at Darrington. It is with great sadness that we are not able to see everyone in person for the first half term but we will endeavour to keep in contact throughout national lockdown, via our Google Classroom learning platform, Zoom meetings and phone calls home.
Keep checking our page to find out what we've been learning about!
To download our latest newsletter, follow this link.
Spring Learning
Our topic for this term is 'Natural Disasters', focussing on the causes and consequences on different natural disasters around the world. This topic will give us a good chance to use our Geography skills, locating different continents and countries and learning about the structure and instability of the Earth.
To link with our topic we will be looking closely at the novel 'The Firework Maker's Daughter' by Philip Pullman.
Please follow the link above for more information in our newsletter and a knowledge organiser with key vocabulary and facts.
In mathematics, we are continuing to use Effective Maths. We will also be introducing Mathsquiz.net to consolidate learning and for homework.
We will be continually adding information to Google Classroom to support your child's learning from home. If you need any support with this, please contact school ASAP.
Your child will have their login details. Please speak to Mr Lunn or Mrs Gregson for more information.
Our class code is: kvlxjwb
Mr Lunn, Mrs Gregson and Mrs Barnes