Team Meerkat (Y3/4)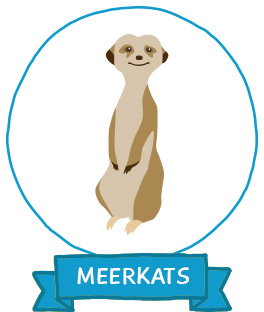 Welcome to Meerkat Class
Welcome to Team Meerkat's Class Page!
Mr Lunn, Mrs Barnes and Mrs Rawnsley are very much looking forward to the year ahead. Keep checking our page to find out what we've been learning about!
To download our latest newsletter, follow this link.
Summer Learning
Our topic for this term is 'The Romans'. We will first take a look at when and where the Romans came from and what life was like in Celtic Britain beforehand. We will then look at how the Romans invaded and changed England and Wales. This will include Boudicca's revolt and the building of Hadrian's Wall as well as how cities and towns were established and developed. Please follow the link above for more information in our newsletter and a knowledge organiser with key vocabulary and facts.
In mathematics, we are continuing to use Effective Maths. We will also be introducing Mathsquiz.net to consolidate learning and for homework.
We will focus on the text 'Escape from Rome' at the start of this term and will use this text to inform and inspire our writing. We will be writing our own stories and myths based around ancient Roman beliefs. We will also be writing reports and other non-fiction texts.