Team Meerkat (Y3/4)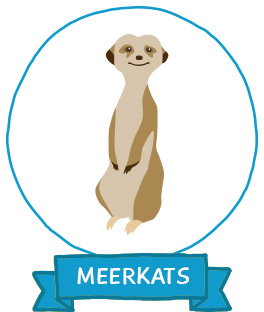 Welcome to Meerkat Class
Welcome to Team Meerkat's Class Page!
Mr Lunn, Mrs Gregson and Mrs Barnes are very much looking forward to the term ahead. Keep checking our page to find out what we've been learning about!
To download our latest newsletter, follow this link.
Spring Learning
Our topic for this term is 'Invaders and Raiders'. We will be focussing our learning on the Anglo-Saxons leading into the invasions by the Vikings. We will be looking at life living as an Anglo-Saxon and how this changed with the arrival of the Vikings. We will look at Viking culture, artefacts, religion and dive deeper into Norse Mythology with our new book for the term 'Odd and the Frost Giants'.
Please follow the link above for more information in our newsletter and a knowledge organiser with key vocabulary and facts.
In mathematics, we are continuing to use Effective Maths. We will also be introducing Mathsquiz.net to consolidate learning and for homework.
We will be adding information to Google Classroom. This will be used to set homework and give feedback. Your child will have their login details. Please speak to Mr Lunn or Mrs Gregson for more information.
Our class code is: fwqzg6v