Team Tiger (EYFS)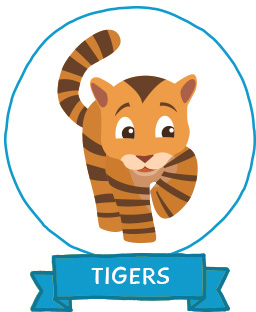 Welcome to Tigers' Class
The theme that Team Tiger will be exploring this half term is 'Wonderful Winter'. We will first be considering our own New Year celebrations and comparing them to those for Chinese New Year. There will be plenty of fun crafts and Chinese themed activities for the children to enjoy!
This year, we are focusing on the Arctic. As well as discussing animals, habitats and the basic geography of the Arctic, we will also be encouraging the children to follow their own interests and curiosities. Team Tiger will explore different ways of finding information about the Arctic - including non-fiction books and the Internet.
The Reception children have continued to impress us with their letter recognition and reading in their Read Write Inc. phonics and reading lessons. The children will now be reading more lengthy stories using their phonics skills.
Thank you
Mrs Beckett (EYFS leader, Reception Teacher Wed - Fri)
Mrs Arnott (Reception Teacher Mon and Tues)
Mrs Turner (Early Years Educator and Nursery Key Person)
Mrs Murray (Teaching Assistant and Nursery Key Person)