Team Tiger (EYFS)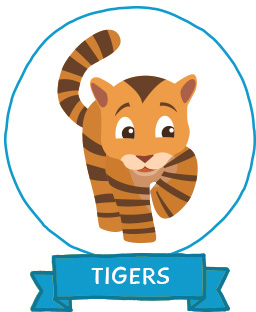 Welcome to Tigers' Class
Dear Parents
A very warm welcome to you all - whether your child is new to Darrington School or your child has moved from nursery to Reception. We are looking forward to working together with you to ensure your child has a very happy and fulfilling start/continuation to nursery and school life.
Please see the class newsletter for further information and photographs will be added soon!
Please do not hesitate to contact any members of the team to ask a question or share information that would be helpful to know about your child.
Thank you
Mrs Beckett (EYFS leader, Reception Teacher Wed - Fri) and Mrs Arnott (Reception Teacher Mon and Tues)
Mrs Turner (Early Years Educator and Nursery Key Person)
Mrs Murray (Teaching Assistant and Nursery Key Person)